| | |
| --- | --- |
| The 2004 Irish Real Tennis Championship: Pictures | |
Some of the players and supporters outside Bristol and Bath Tennis Club.
IRTA Chairman Mike Bolton presents the Irish Championship trophy to Alastair MacKeown.
Presentation of the Open Championship trophy to Nick Ponsford.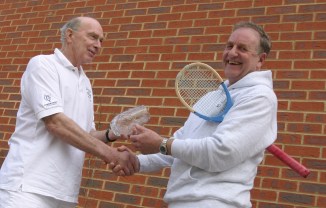 Presentation of the Open Doubles trophies to Roland Budd (left) and David Glover (right).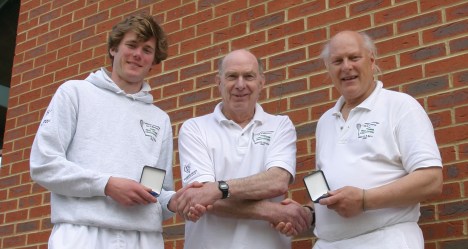 We are grateful to David Glover (kneeling rightmost in group picture at top, also rightmost in Open Doubles presentation) for taking and providing these photographs.