International Tennis Day

20th June 2014
International Tennis Day is an exciting grass-roots attempt, supported by the United States Court Tennis Association and the United States Court Tennis Preservation Foundation, to raise the profile of and catalyze interest in the game of real tennis, to motivate current players and to mobilize new ones. Modelled on the successful World Squash Day, ITD is held annually on 20th June. In 2014, 20th June is the 225th anniversary of the Tennis Court Oath during the French Revolution.
The Irish Real Tennis Association was unfortunately unable to gain access to our historic Dublin real tennis court on the day, but did display the ITD banner outside the court: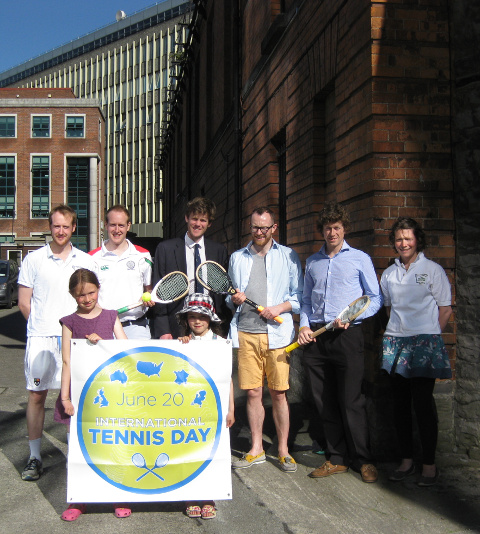 See also the International Tennis Day site.