Celtic Challenge: Ireland v Scotland

Radley

Sunday, 4 March 2018
The inaugural Celtic Challenge match was held at Radley on Sunday 4th March, and after a day of very enjoyable tennis, the Irish team emerged victorious.
The organiser Maggie Henderson-Tew reports as follows:
The standard of play was high, there were some terrific tussles and the taking part was so much more important than the result. I can say this with full sincerity, as it is my duty to declare that the Irish team accrued a total of 1166 points to Scotland's tally of 941. Congratulations are due to the Irish for a fine win and for becoming the Celtic Challenge Champions of 2018.

Individual results:

Irish player with the greatest number of points: Mark Heffernan (159)

Voted by team-mates:

Irish Most Valuable Player: David Lowry
Irish Most Entertaining Player: Mark Maclure

Scottish player with the greatest number of points: Andrew Jeffrey (100)

Voted by team-mates:

Scottish Most Valuable Player: Ronald Paterson
Scottish Most Entertaining Player: Calum Maclean

Many congratulations to all our winners and to the Irish team as a whole. Those who were not there at the close of the day's play will be given their prizes at the next possible opportunity.

Be warned, though, Ireland. The Scots will be back with a vengeance next year!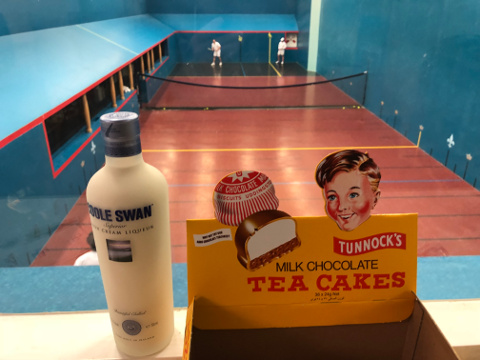 Many thanks to Radley for hosting the event; to Maggie Henderson-Tew for organising it; to Chris and Saskia for the hours of faultless marking; and to the event's sponsors: