IRTA wins Celtic Challenge

6 March 2022
After an enforced absence in 2021, the IRTA was delighted to be back at Radley for the Celtic Challenge. The Irish team emerged victorious, winning the Tunnock's Trophy by a margin of over 80 points under an intricate scoring system. Mark Keogh was the IRTA's MVP again and Dan Worboys, who struck out for the Winning Gallery in a valiant attempt to close the deficit in the final rubber, was the Scottish award winner.
It was another thoroughly enjoyable day, and the IRTA is very grateful to Maggie Henderson-Tew for the considerable organisational work, to all at Radley for hosting us, to Nino and Josh for all the hours of marking, and to our splendid sponsors, Coole Swan and Tunnock's, for their support and their merchandise; all very much appreciated!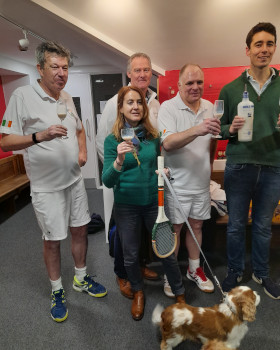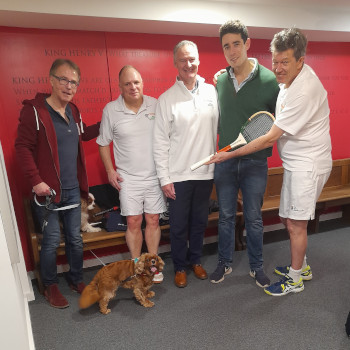 — Maggie Henderson-Tew / Ben North